Description
Site for planning a trip to Mount Elbrus with the Elbrus 360 ° company. Our goal was to help the company not only to offer the opportunity to plan a trip or hotel accommodation but to gather useful information about such trips.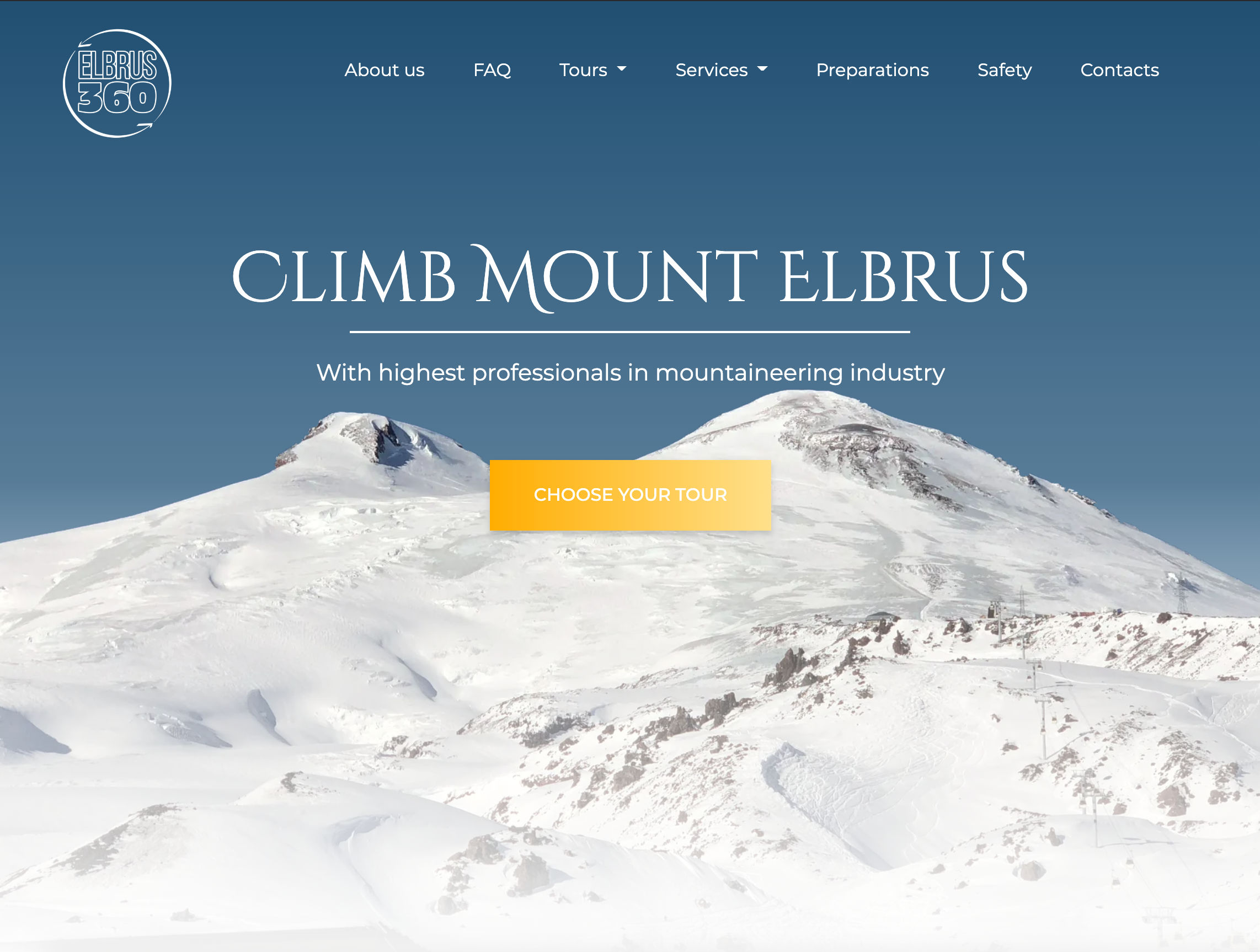 Meeting with Mount Elbrus and the company's website
On the main page, you start with the goal of your journey - from the top of Elbrus and go down, along the way, learning the facts about the mountain and about the company. Then you can go to information about upcoming tours and find out about the basic and basic services provided by the company..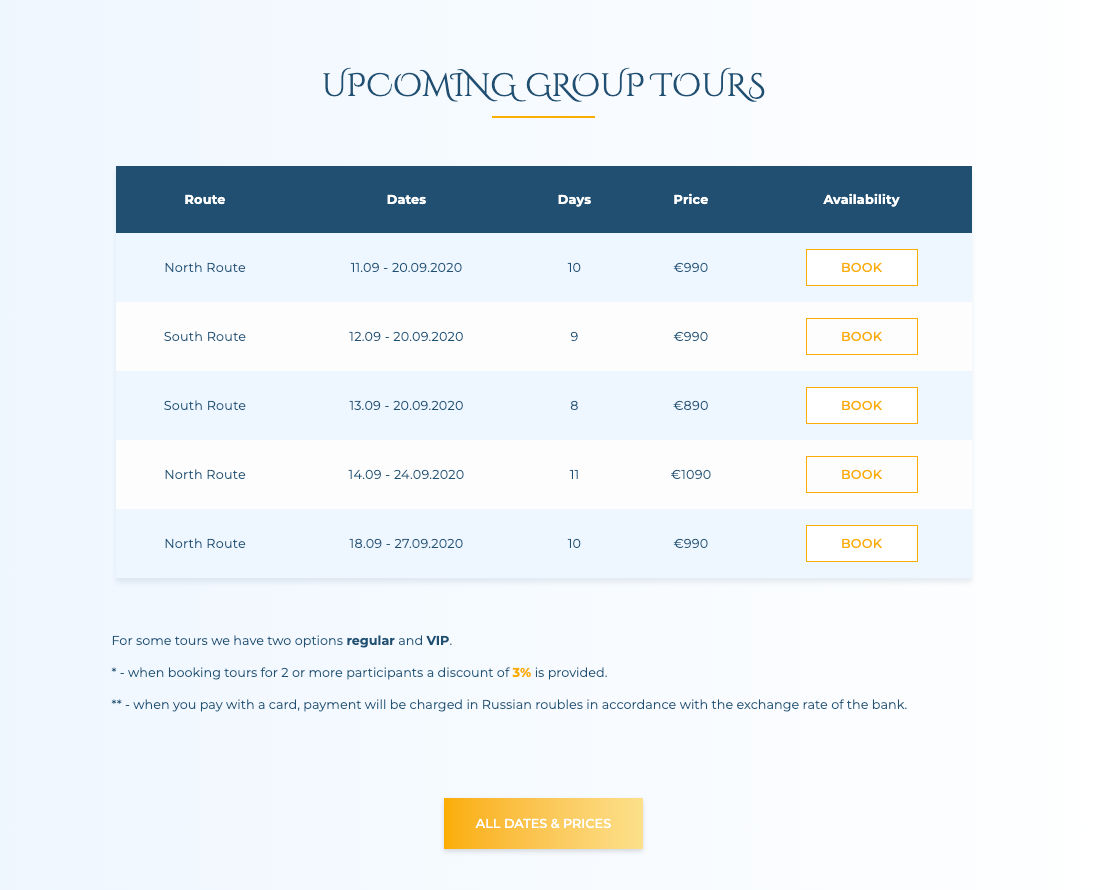 Information about the next tours.
In each important block, we added an action button "ALL DATES & PRICES" to bring the visitor to the page with the tour table, where you can quickly and conveniently select convenient dates and routes and leave a request using the online form. In the section with frequently asked questions (FAQ), we have implemented a special micro-markup so that search engines can more easily index and display information in the form of a question-answer, using information from the site, then users can go to the page, immediately going to the material of interest.
We also immediately took into account the performance requirements, which are now as important as SEO (search engine optimization).